Cheap Maxxis Tyres Melbourne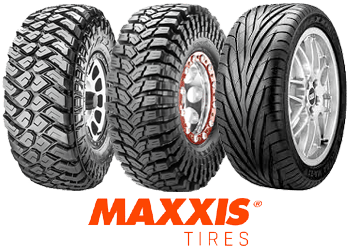 Maxxis is a wholly owned subsidy of Cheng Shin rubber, the 9th largest tyre manufacturing company in the world. The Cheng Shin Rubber Company was established in 1967 and has a global presence today with its headquarter in Taiwan. The brand Maxxis is associated with Olympic athletes and world record holder champions.
The company initially started their journey by producing only bicycle tires and today they have expanded to include tyres for passenger car, truck, bus,bicycle, light truck, motorcycle, race kart, ATV, industrial, trailer and garden & lawn.
Thus, by catering to wide and varied interests they are successful in getting customers from young riders to vehicle owners.
They also pride themselves in offering this wide range of products in around 170 nations.
The high level of customer service and keeping abreast with the latest technology is what keeps them going even after so many years.
Call us to get cheapest Maxxis tires
The Maxxis Company also stands firmly by the green earth movement by innovating Maxxis green tyres that not only saves fuel but also increases the replacement cycles. Furthermore, they are also part of various social awareness programmes.
Apart from regular tyres, Maxiss also manufactures tires for mountain bicycles and extreme off the road terrain. Each of these categories has a multiple models to meet various needs. For eg. Under off the road categories they have tires specially designed for Mud terrain and performance tyres.
So, whether you are looking for bicycle tyres, two-wheeler tyres, car tyres, or other heavy duty tyres, Maxxis offers a one-stop solution. Furthermore, depending on the terrain you tend to drive on, they have multiple options to get the best out of your vehicle.
Also, Maxxis urges its customers to be regular in tire maintenance and to check basic parameters like alignment, pressure, balancing regularly to enhance the performance as well as the life span of the tyres.
Find suitable Maxxis tires From The below list
No products were found matching your selection.