Cheap Continental Tyres Melbourne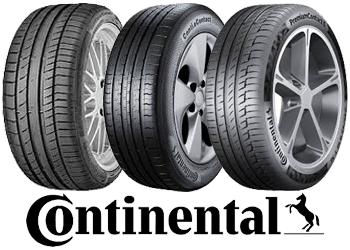 Tyres Deal are selling Cheap Continental Tyres Melbourne. Every third car in Europe runs on continental tires, it was founded in 1871.
We specialize in manufacturing tires of passenger cars, light truck, motorcycle, bicycle and commercial vehicles.
We guarantee you safety on road while no compromise in comfort and driving experience.
It is been more than 140 years of our constant research, innovation and development in the field of tires making.
Over 200,000 highly skilled employees in 53 countries are working for that objective.
We can give you an array of reasons to choose continental over all others.
Call us to get cheapest Continental tires
All Continental Light Truck tires and passenger car tires bearing the Continental name and DOT numbers are guaranteed and covered for a period of 60 Day Customer Satisfaction Trial.
If for any reason you do not find the product satisfactory you can replace it.
Our team of 1000 scientists, engineers and designers come together to bring along a new invention, before it goes on the manufacturing floor.
A whole lot of intensive research and trials conducted.
German engineering world renowned used in our labs for all day safety of the tires.
Continental tires test sites are in the USA, New Zealand, Sweden, Spain and Hanover- the Contidrom.
Our testing standards are very high when it comes to road safety and passenger safety. Every passing year 140,000 tires tested over a total of 200 million kilometres drives.
We invite international team of professional test drivers to perform about 67,000 tests and drive through the circumference of the world 500 times before an innovation is finally approved from all angles.
Thus Continental aspires to deliver only the safest, most comfortable and reliable mobility solutions in their tire section.
We are proud to declare that intense testing standard have enabled us to offer the world's most accurate braking testing procedure.
For Discounted Continental Tires Melbourne Wide
FIND THE BELOW LIST OF CONTINENTAL TIRE PRODUCTS
No products found matching your selection.