Cheap Kumho Tyres Melbourne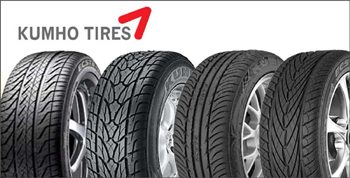 Kumho Tyre was founded in 1960 and is now ranked as one of the top ten tire companies. It has a global presence across 180 countries and produces more than 68 million tires every year. The company defines itself through innovation and quality, providing customers with optimum safety and premium performance.
When it comes to Australia, Kumho has been selling tires for over thirty years. They have over 1.3 million tires distributed annually to Australian buyers; the manufacturer continues to expand through carefully managed growth and improvement.
Call us to get cheapest Kumho tires
Performance & Guarantee
As per the performance the Kumho SUV Tyres Guaranteed to 80,000 km. Being a tire manufacturer Kumho has launched an innovative mileage guarantee on its top-selling SUV and four-wheel drive tire.
Korean tire giantKumho has blended its motorsport and passenger tire development to create the ultimate advanced sports tire and its first-ever Super-Ultra High Performance (S-UHP). Click here to know more about Kumho Tire on Wikipedia.
For Discounted Kumho Tires Melbourne Wide
FIND THE BELOW LIST OF KUMHO TIRE PRODUCTS