Cheap Dunlop Tyres Melbourne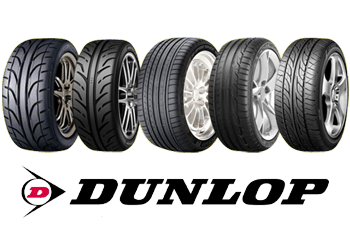 Dunlop Tires Company was founded in 1889 by John Boyd Dunlop in Birmingham (England), it is owned and operated by various companies across the globe. They are one of the pioneers in the invasion of pneumatic tyre in UK. It has been 120 years since this name exists in the wheel industry. They are making new records and invasions year after year.
From the Trigonal TT100 of the 1970s to the Direzza ZII of today, Dunlop's innovation and unbelievable tire technology has helped drivers to excel on the track and on the road. Keeping the security, safety and stability of the vehicle as the prime focal point.
Call us to get cheapest Dunlop tires
There is a whole lot of winning histories written under the flag of Dunlop tires. They have divided their tires based on the size and type. A form is given on the website to fill up the specification required for your vehicle. There you get all the details of the tires appropriate for your vehicle.
There are options for you to check the dimension and weather friendliness of the tire. Car racing giants swear by the speed, grip and performance of the Dunlop tires. You can go through the buying guide to seek answers to the questions relevant for car purchase.
Dunlop tires are a brand upon which racing car drivers reckon with. Years of experience and service has never let anybody down. Proven record on the track as well as on the road ascertains the customers that they are making a right choice.
If you still hold any query in your mind, please feel free to contact us and we will clear all your doubts to help you making a wise purchase. Do not compromise over quality when it comes to making a standard decision for your any kind or type of vehicle.
For Discounted Dunlop Tires Melbourne Wide
FIND THE BELOW LIST OF DUNLOP TIRE PRODUCTS
No products found matching your selection.