Cheap Comforser Tyres Melbourne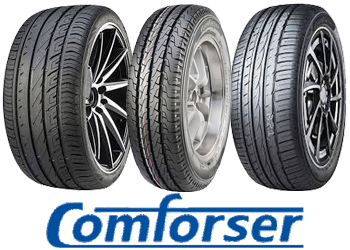 Comforser is a leading tyre manufacturer located in Yishui situated in Shandong province, a city in northern China. We are acquiring a land area of 578 square kilometres with about 2000 employees working on the manufacturing plant. Our specialisation is in making car tires and light truck tires with advance performance technology. We are still ticking and counting our manufacturing pairs of tires and with each passing year we aspire to develop in multi-dimensional safety on road tire provider. Our multi level testing and high grade material with state of the art technology ensures the product outcome to be at the optimum level.
Call us to get cheapest Comforser tires
All Comforser products are certified in ISO, ST 16949 quality system certification, CCC Compulsory Products Certification, European ECE certification, US DOT certification and Gulf countries GCC/GSO certification. We have spread our sales out to Europe, North America, South East Asia, Central and South America, Middle East, Africa etc. Despite tough competition from multi-national brands we still stand out when it comes to performance oriented safe product. We offer guarantee with excellent customer service at an unbeatable cost. You would not find this quality and cost across the board anywhere in the world.
Comforser is a name you can easily rely upon, when you are sifting through the choice of tire you wish to install in your vehicle. Wearing and tearing of tire is a common age related procedure of the product. With every new pair there are certain guidelines one must look at before making the purchase. Ensure the purpose of and limit of your drives, weather, terrain etc. These basic characteristics will mean a lot in the purchase of your tire. We are open to trade relation and ventures with other brands, thus feel free to contact us and we will get back to you at the shortest possible notice.
COMFORSER TIRE PRODUCTS